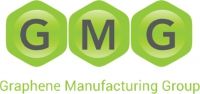 Brisbane, Queensland, Australia–(ACN Newswire via SeaPRwire.com – October 16, 2023) – Graphene Manufacturing Group Ltd. (TSXV: GMG) ("GMG" or the "Company") is providing details of its upcoming Annual Meeting of shareholders ("AGM") to be held virtually on Tuesday, November 27, 2023, at 8:00 a.m. Brisbane Australian Eastern Standard Time (being Monday, November 26, 2023 at 2:00 p.m. (Canadian Pacific Standard Time).
TO VOTE AHEAD OF THE VIRTUAL AGM
The AGM will be held in a virtual format, allowing shareholders to have an equal opportunity to participate at the AGM online regardless of their geographic location.
The meeting materials, consisting of the notice of meeting, management information circular and related materials (collectively the "Meeting Materials") will be mailed on or about October 23, 2023. If you have not received your copy of the Meeting Materials by November 10, 2023, please contact your broker if you are a non-registered shareholder, or contact Computershare if you are a registered shareholder. The Meeting Materials outline in detail how to participate at the AGM.
Where a shareholder has previously consented to electronic delivery, the Meeting Materials will be sent to the shareholder electronically.
Non-registered shareholders are encouraged to contact their brokers to register for electronic delivery of GMG's Meeting Materials.
The Meeting Materials are available at GMG's profile on SEDAR+ at www.sedarplus.ca as well as in the Investors Section of GMG's website at https://graphenemg.com/agm-materials/.
As in prior years, shareholders have multiple options to cast their vote ahead of the AGM, which include on-line, via telephone or via mail. Details on using each method are included in the Circular and the form of proxy. Shareholders who are planning to vote ahead of the AGM must submit their proxy voting instructions to Computershare no later than 8:00 a.m. Brisbane Australian Eastern Standard Time on Friday, November 24, 2023, being 2:00 pm (Canadian Pacific Standard Time) on Thursday, November 23, 2023.
ATTENDING THE VIRTUAL AGM
All shareholders will be able to attend the AGM virtually. To do so, login online at https://web.lumiagm.com/441166300, Meeting ID: 441-166-300, Password: graphene2023 (case sensitive).
All securityholders MUST register any third party appointments at www.computershare.com/graphene in advance of the AGM. Failure to do so will result in the appointee not receiving login credentials.
Registered Holders will be asked to enter the 15 digit control number provided on your form of proxy provided by Computershare.
Appointed Proxyholders will be asked to enter the user name provided by Computershare via email, provided your appointment has been registered.
Attendees who do not enter the 15 digit control number or the user name provided by Computershare will only be allowed to register for the AGM as a "Guest".
It is recommended that attendees log in 15 minutes prior to the start time of the AGM.
TO VOTE OR ASK QUESTIONS AT THE VIRTUAL AGM
For registered shareholders and duly appointed proxyholders to vote their proxies and/or ask questions at the AGM, please follow the instructions set out in the Meeting Materials.
All shareholders wishing to have a question addressed at the virtual AGM can avoid the registration requirements set out in the Meeting Materials by submitting them in advance to AGM23@graphenemg.com. Questions will be collected, organized by theme and posed to management at the AGM. GMG is committed to addressing all appropriate questions submitted by shareholders either live during the AGM or in advance, as timing and circumstances permit.
Shareholders who have questions on how to vote their proxy in advance of the AGM, or on how to register to vote at the AGM, can contact AGM23@graphenemg.com.
Attendees who have registered for the AGM as a "Guest" will not have the ability to vote at the AGM or ask questions.
Shareholders are reminded that if you vote in advance of the Meeting you are not required to vote again on the day of the Meeting.
Board appointments
Emma FitzGerald, Guy Outen and Robert Shewchuk are not standing for re-election.
GMG thanks the outgoing directors for their role in the growth of GMG, and wishes them all the best in their future endeavours.
In anticipation of these departures, GMG has appointed to the board Robert Galyen, Andrew Small and Jack Perkowski, who all propose to stand for re-election at this AGM along with Craig Nicol and Will Ollerhead. Each of these new appointees bring significant additional and relevant experience to the GMG board, and are uniquely qualified to facilitate the next stage of growth for GMG.
About GMG 
GMG is a clean-technology company which seeks to offer energy saving and energy storage solutions, enabled by graphene, including that manufactured in-house via a proprietary production process.
GMG has developed a proprietary production process to decompose natural gas (i.e. methane) into its elements, carbon (as graphene), hydrogen and some residual hydrocarbon gases. This process produces high quality, with low cost inputs, scalable, 'tuneable' and low/no contaminant graphene suitable for use in clean-technology and other applications. The Company's present focus is to de-risk and develop commercial scale-up capabilities, and secure market applications.
In the energy savings segment, GMG has focused on graphene enhanced heating, ventilation and air conditioning ("HVAC-R") coating (or energy-saving paint), lubricants and fluids. In the energy storage segment, GMG and the University of Queensland are working collaboratively with financial support from the Australian Government to progress R&D and commercialization of graphene aluminium-ion batteries ("G+AI Batteries").
For further information please contact:
Craig Nicol, Chief Executive Officer & Managing Director of the Company at craig.nicol@graphenemg.com, +61 415 445 223
Leo Karabelas at Focus Communications Investor Relations, leo@fcir.ca, +1 647 689 6041
Neither the TSX Venture Exchange nor its Regulation Services Provider (as that term is defined in the policies of the TSX Venture Exchange) accept responsibility for the adequacy or accuracy of this news release.
Cautionary Note Regarding Forward-Looking Statements
This news release includes certain statements and information that may constitute forward-looking information within the meaning of applicable Canadian securities laws. Forward-looking statements relate to future events or future performance and reflect the expectations or beliefs of management of the Company regarding future events. Generally, forward-looking statements and information can be identified by the use of forward-looking terminology such as "intends", "expects" or "anticipates", or variations of such words and phrases or statements that certain actions, events or results "may", "could", "should", "would" or will "potentially" or "likely" occur. This information and these statements, referred to herein as "forward‐looking statements", are not historical facts, are made as of the date of this news release and include without limitation, statements regarding the ability of the Company to generate revenue from energy saving products, political support of the industry, and future market and distributor demand for the Company's products.
These forward‐looking statements involve numerous risks and uncertainties and actual results might differ materially from results suggested in any forward-looking statements. These risks and uncertainties include, among other things risks relating to the Company failing to generate revenue from energy saving products, if at all, political support of the industry, the blending plant's ability to service future market and distributor demand, and future demand for the Company's products.
In making the forward looking statements in this news release, the Company has applied several material assumptions, including without limitation, assumptions regarding the Company's ability to generate revenue from energy saving products, political support of the industry, and future demand for the Company's products.
Although management of the Company has attempted to identify important factors that could cause actual results to differ materially from those contained in forward-looking statements or forward-looking information, there may be other factors that cause results not to be as anticipated, estimated or intended. There can be no assurance that such statements will prove to be accurate, as actual results and future events could differ materially from those anticipated in such statements. Accordingly, readers should not place undue reliance on forward-looking statements and forward-looking information. Readers are cautioned that reliance on such information may not be appropriate for other purposes. The Company does not undertake to update any forward-looking statement, forward-looking information or financial out-look that are incorporated by reference herein, except in accordance with applicable securities laws. We seek safe harbor.
To view the source version of this press release, please visit https://www.newsfilecorp.com/release/184136
Copyright 2023 ACN Newswire via SeaPRwire.com.