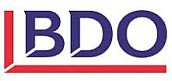 Hong Kong, Sept 25, 2023 – (ACN Newswire via SeaPRwire.com) – BDO, the world's fifth largest accountancy and advisory network, inaugurated the BDO ESG Awards back in 2018, becoming a pioneer in advocating companies' acceptance of their social responsibilities through the integration of sustainable practices into their business models. With 2023 marking the 5th anniversary of the Awards, it has again sought to be both an important motivator of positive change and a symbol of excellence bestowed on companies that have excelled in the areas of Environmental, Social and Governance (ESG).
The 2023 ESG Awards have been well received by listed companies in Hong Kong, with overwhelming nominations. All of the winners of the various categories will be officially announced on 12 October 2023 at the BDO ESG Awards Presentation Ceremony at Grand Hyatt Hong Kong, including Best in ESG Awards, Best in Reporting Awards, the ESG Report of the Year Awards, the Theme Award as well as the newly launched Outstanding ESG Performance of H-share Companies Awards.
In line with the Awards' position as a champion of ESG excellence, it has adopted 'Carbon Neutrality' as the theme this year in recognition of the urgent need to combat climate change. Fittingly, this year's Theme Award will recognise listed companies that have directed efforts in realising net-zero carbon emission and demonstrated excellence in one of three key aspects: i) biggest reduction in carbon emission (absolute and intensity) from business for the year; ii) carbon reduction initiatives launched during the year that could significantly reduce carbon emission from business in the long-run; and iii) long-term vision and action plans implemented to achieve carbon neutrality. A symposium about 'Shaping business strategies for carbon neutrality' will also be held during the presentation ceremony and representatives from BDO, university and industry association are invited to share their insights and recommendations with the listed companies in Hong Kong.
Ricky Cheng, Director and Head of Risk Advisory of BDO, said, "We are delighted by the strong turnout for this year's BDO ESG Awards, which will conclude with the first physical awards presentation ceremony since the COVID outbreak. The overwhelming response of nominations is a testament to the growing prominence of the Awards, which not only recognise companies for their outstanding ESG efforts, but just as importantly, raise awareness of the need for enterprises to honour their social responsibilities by integrating sustainability into their business practices. By motivating companies to fulfil their ESG commitments, they will be better equipped to meet their compliance obligations, leading ultimately to sustainable long-term growth."   
Earlier this year, The Stock Exchange of Hong Kong Limited has proposed a set of new climate-related reporting requirements. The new Code, which corresponds with the International Financial Reporting Standards (IFRS) S2 Climate-related Disclosures standards released by the International Sustainability Standards Board (ISSB), will call for more rigorous climate-related disclosures, hence requiring enterprises to make relevant investments in systems, processes and expertise ahead of the 1 January 2024 financial year implementation date.
"Interlinked with global warming, the major cause of climate change has been the rise in human emissions of heat-trapping greenhouse gases, primarily carbon dioxide, more enterprises are conscious of their responsibility to develop and adhere to a long-term 'net-zero' carbon emission business model to tackle climate-related risks as well as to create long-term and sustained value for all stakeholders. BDO believes the new Code will encourage Hong Kong listed companies to align with IFRS standards and continue to strengthen Hong Kong's position as a trusted and leading financial hub for investors," Ricky concluded.
About BDO
BDO's global organisation extends across 164 countries and territories, with more than 111,300 professionals working out of 1,803 offices – and they're towards one goal: to provide our clients with exceptional service. BDO was established in Hong Kong in 1981 and is committed to facilitating the growth of businesses by advising the people behind them. BDO in Hong Kong provides an extensive range of professional services including assurance services, business services and outsourcing, risk advisory services, specialist advisory services and tax services. For more details, visit www.bdo.com.hk.
Copyright 2023 ACN Newswire via SeaPRwire.com.